CSR & Stakeholder Management
Working with the Philips Foundation for NGO's like Hartstichting, Longfonds, One Young World and Young Impact.
Partnership with Heart Foundation:
HEart Foundation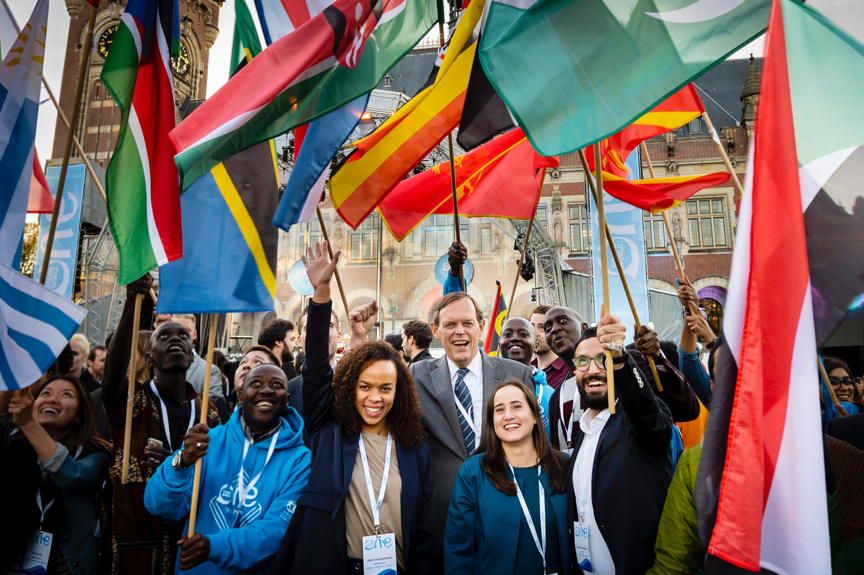 Philips and the Dutch Heart Foundation join forces to promote heart health in the Netherlands. In January 2018 they announced they are entering into a three-year strategic partnership to improve the lives of cardiovascular patients and people in high-risk groups in the Netherlands. Together, they aim to ensure that people suffering from cardiovascular disease, and those with an elevated risk of getting the disease, receive help in good time and are treated as effectively as possible. One of the key aims is to make the Netherlands a '6-minute cardiac arrest' zone by extending a sustainable network of community first responders and AEDs (Automated External Defibrillators) across the entire country. This will enable an estimated 2,500 lives to be saved each year. The partnership agreement was signed today by Floris Italianer, Director of the Dutch Heart Foundation, and Henk Valk, Market Leader Benelux at Philips, in Eindhoven, the Netherlands. 
registered in the resuscitation call-out system to at least 30,000. To this end, a registration campaign will be launched to register existing AEDs in the resuscitation call-out system and make them available 24/7. Furthermore, Philips and the Dutch Heart Foundation are working together to help promote the shared acquisition of Community AEDs. Attention will also be devoted to research in CardioLab – a joint partnership initiative between Delft University of Technology, Philips and the Dutch Heart Foundation that focuses on data-driven innovations in cardiology treatment.
Partnership with One Young World:
One Young World (www.oneyoungworld.com) is a UK-based not-for-profit that gathers together the brightest young people from every sector and all 190+ countries, empowering them to make lasting connections and initiate action to create positive change.
One Young World stages an annual Summit where the best young leaders, counselled by the world's most influential business, political, humanitarian leaders formulate and share innovative solutions to the world's most pressing issues.
The Social Return on Investment of the Young World Ambassador community is calculated at 1:13; for every USD1 of investment in ambassador-led initiatives USD13 of social value is generated.
3 Philips delegates based on enrollment and selection process: Aylin Groenewoud, Juliana Marques and Khalid Al-Hamdani
Furthermore Philips was granted the option – based on pitch- to provide a delegate workshop: "Why are children around he world still dying from preventable diseases like pneumonia? Philips Design looking for answers with you!"
Dutch Sustainable Growth coalition hosted a community diner as part of the Summit. Philips participated with a table of 8 representatives a mixture of leaders and young professionals.