Concept development, Architecture competition, strategy development and creative PR: resulting in over 5.000.000 million views of the concept fundahuis.
TO fundahuis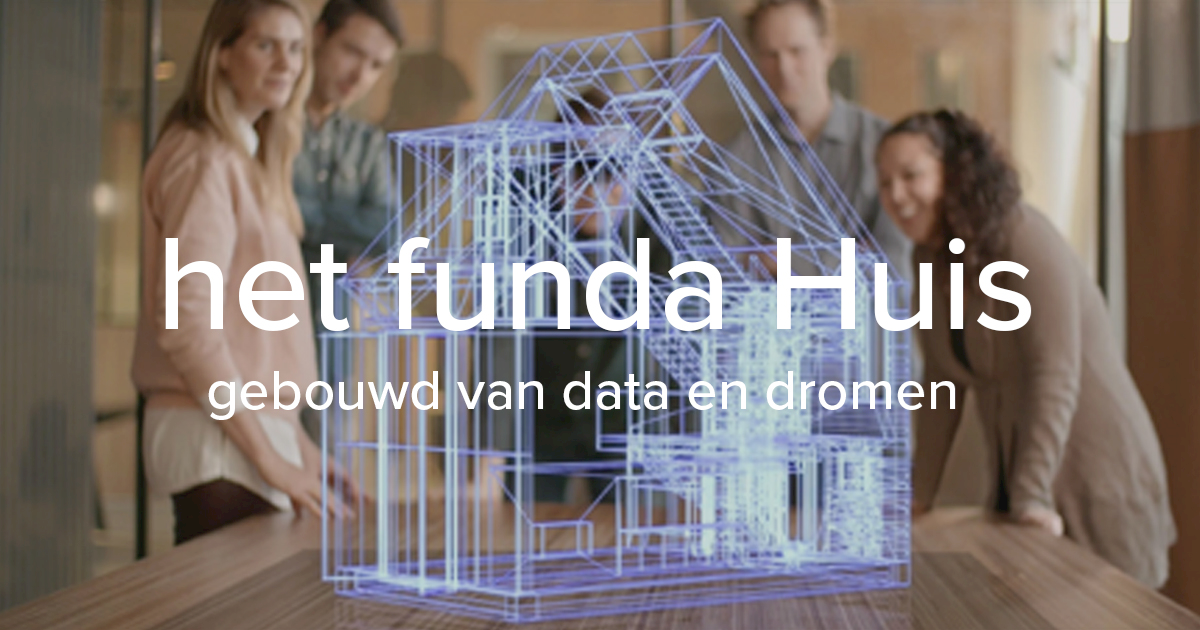 Architects reinvent the typical Dutch terraced house using funda's big data
The 'funda House' brings dreams, wishes and reality closer together
The largest property website of the Netherlands, funda, is visited over one million times a day, and almost one billion houses are viewed a year. The interaction between all the visitors to the website and the houses on offer leads to what is known as 'big data', with which it is possible to create a unique picture of the housing needs of people in the Netherlands. The Dutch dream of castles, they wish they could afford a detached house, but settle for a terraced house. Funda asked two architects to design a house on the basis of these insights of the Netherlands. This was to be a house in which dreams, wishes and reality were combined: the funda House.